Bad teeth get noticed for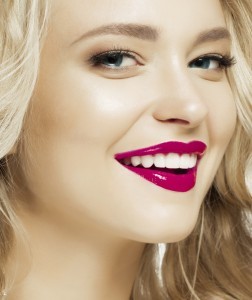 not good reasons. A beautiful smile is something to behold, but a bad-looking smile can leave your confidence in shambles. Teeth come and go, but it shouldn't have to be that way. We want you to have a smile that's beautiful throughout your entire life, and we can help you get there with many of our dentistry services. When you have a smile that can wow people, it's one of the greatest feelings in the world. Hiding your smile because it looks bad doesn't have to be a part of your daily life. We can change everything about how your smile looks and feels, all it takes is a visit to our Sugar Land, TX office. Dr. Paul Davey and the rest of our awesome dental team want you to realize just how important it is to have a smile that can leave people speechless.

Leave Everyone At The Office Stunned By How Great Your Teeth Look
Bad teeth can be a real job killer. It might sound harsh to say, but we wouldn't lie to you. It all starts at the interview process where you're just trying to get a job. If an employer is between a candidate that has a beautiful smile or one that could look better, which candidate do you think they will choose? Obviously it's the one with the better smile.
Our dentistry services are designed to get you the smile of your dreams. You can wear it at work all you want and show it off to clients, co-workers and more. Your smile is your personality, basically. It's always on display whether you talk, eat, yawn, sneeze — whatever. If you have a smile that doesn't look very nice, we can help. Cosmetic, preventive and general dentistry services can help get you the smile that you've always wanted. Combine that with the excellent care our staff provides and it's a recipe for success. Your job doesn't have to suffer because of a smile that is leaving you down. Come to our office and take care of any dental problem you're experiencing. Everyone deserves to have a beautiful smile, including you.
Schedule an Appointment
Don't let unsightly dental problems ruin any chance of either getting a job or keeping one. The relationships you create in and outside of the office depend on how great your smile looks. It isn't just looks that you should worry about — the functionality of your mouth is very important, too. It helps set long-term dental goals. If you're ready to take your smile to the next level, come to our Sugar Land, TX office today. We also serve residents in Mission Bend, Cinco Ranch and Richmond.