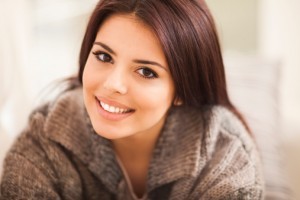 Search for "dentist near me" and that's all you'll get—dentists who have offices near you. However, if you're looking for a dentist that is conveniently located near your home or work and that will provide a comprehensive offering of dental services, then you've found him! Sugar Land dentist Dr. Paul Davey and his team are well-trained and experienced professionals. They use state-of-the-art technology to give you and your family outstanding treatment, whether your appointment is for a routine dental checkup or a more complex procedure. Read on to learn more about the services we offer.
General and Preventive Dentistry
The foundation of our practice is based on prevention. Dr. Davey and his team know that preventing dental disease goes a long way toward helping you maintain a beautiful smile. That's why Dr. Davey encourages all of his patients to visit us every six months for a dental checkup. In addition to your dental cleaning, these appointments include a thorough examination of your teeth and gums. We want to find problems such as tooth decay, deepening cracks and gum disease before they become invasive. Treatment early is easier and usually far less expensive.
Another aspect of prevention includes prescribing custom athletic mouthguards for the members of your family that participate in sports. We use Under Armour Performance Mouthwear, a custom-fitted oral appliance that helps prevent dental injuries. In addition, a mouthguard stops you from clenching your teeth and can even reduce the effects of a concussion if one should occur.
Cosmetic Dentistry
Dr. Davey is uniquely qualified to help you enhance the appearance of your smile with cosmetic dentistry. He has completed a number of courses at LVI Global, a post-graduate dental learning institution.
With porcelain veneers, Dr. Davey can design an entirely new smile for you. Made of fine dental porcelain, veneers cover up a number of imperfections that can detract from your smile and degrade your self-confidence. Teeth that discolored, cracked, chipped, broken or misshaped all disappear behind porcelain veneers.
If you would like to look in the mirror and see a smile that features well-aligned teeth, then talk to Dr. Davey about Invisalign®. This modern orthodontic system uses clear plastic aligners to gently move your teeth into proper position. You don't have to contend with the discomfort and appearance of metal brackets and wires to get a straight smile. Invisalign is appropriate for a large number of occlusion problems and offers the additional advantages of being transparent and removable.
Call Your Sugar Land Dentist Today
No matter what kind of dental service you need to maintain your healthy and beautiful smile, you'll find it at Dr. Davey's. Contact our office today to schedule an appointment.