Meet Your Sugar Land Dentist
Paul Davey, DDS
Dr. Paul M. Davey was born in Bellaire and raised in Sugar Land, Texas. He received his bachelor's degree in biomedical science from https://www.tamu.edu/, and then pursued his DDS degree at the University of Texas Dental Branch. Dr. Davey graduated dental school with the highest honors and received numerous awards, including the Dale H. Andrews Award for clinical excellence and ethical awareness, the Dr. William S. Kramer Award of Excellence, and the distinguished Walter G. Sterling Award for scholastic superiority and achievement in restorative dentistry.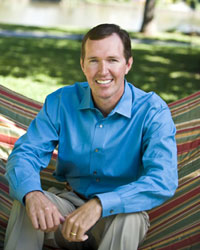 Dr. Davey sets high standards for himself and our practice. His goal is to bring you tomorrow's dentistry today in a comfortable, relaxing environment. He believes that quality dentistry results from sincere intention, diligent effort, and purposeful direction. This, delivered by a well-educated team and combined with the finest technology, equipment, and materials, allows Dr. Davey to provide exceptional dental care.
The doctor's truest gauge of commitment can be measured by his continued education and training, which goes far beyond the basics of general dentistry. Dr. Davey is an alumnus of the world-renowned Las Vegas Institute for Advanced Dental Studies (LVI), where the world's top dentists are trained to perform the amazing "Makeover Dentistry" in such high demand today. The LVI name represents the pinnacle of dental excellence. Their graduates are ranked in the top 2% of practicing dentists in the United States and the world. He is also a graduate of the Graduate of The Academy of GP Orthodontics program.
On a more personal note, Dr. Davey resides in Sugar Land with his wife of 11 years, Heather, and their two fabulous young boys. When not working as a dentist and creating healthy, beautiful smiles, Dr. Davey enjoys the outdoors, fishing, hunting, and spending time with his family and friends.
Follow Dr. Paul Davey on Google+
Professional Associations
Community Involvement
For cosmetic dentistry, general dentistry, or neuromuscular dentistry to relieve headaches and pain, our expert team will provide an exceptional level of service and care. Call our Sugar Land, TX dental office today for your comprehensive examination and consultation with Dr. Davey. We welcome residents of Sugar Land, Houston, Katy, Richmond, and the surrounding areas.