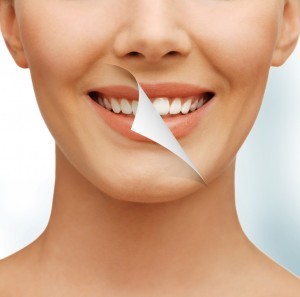 Ever since you were a child, your dream has been to hit the stage and show off your vocals to the world. The singing part always came easy, but having the confidence to open your mouth in front of everyone is a different story. Tooth decay has attacked your back teeth and discolored your molars and they're clearly visible when you hit those impressive high notes. You're ready to bring your career to the next level with confidence. Dr. Davey, your cosmetic dentist in Sugar Land, can help any patient that isn't entirely confident in the aesthetics of their smile. We provide comprehensive cosmetic services that can fix your flaws and even provide better functionality!
Cosmetic Services
Teeth Whitening
It's completely normal for your teeth to discolor overtime. Genetics, poor oral hygiene, and even the foods and drinks you enjoy can change the color of your teeth. Whether your teeth have been stained because of poor dental hygiene, genetics, or your personal habits, Texas Got Smile has two solutions that can help our patients reach their whitening goals: in-office and at-home treatments.
Porcelain Veneers
Porcelain veneers are thin shells of ceramic that are attached to the front surfaces of your teeth for an immediate smile transformation. Each set of porcelain veneers is custom made for each patient. Typically, your veneers would be made from a combination of medical-grade ceramic and our cosmetic dentist's careful attention to detail. After examining your teeth, your dentist in Sugar Land will measure different aspects of your face and mouth to formulate the appropriate size and shape of your veneers. One of the best parts of getting porcelain veneers is that they are slightly translucent and faithfully replicate your natural tooth's color all at the same time being stain-resistant!
Invisalign Clear Braces
Did you know there's a way to maintain your sophisticated, grown-up appearance while improving your smile? Invisalign clear braces use a series of practically invisible, removable aligners to gradually shift your teeth to the correct places. The aligners are custom made just for you. You wear each set of aligners for about two weeks, removing them only to eat, drink, brush, and floss. As you replace each aligner with the next in the series, your teeth will move gradually until they have straightened to their final positions.
Schedule Your Appointment today!
Dr. Davey can also take a comprehensive approach that uses a combination of the above treatments and restorative dentistry—like tooth-colored fillings and crowns—to build the smile of your dreams. There's really no reason to keep letting your smile hold you back from making the big strides you need to reach your goals. Are you interested in improving your smile with cosmetic dentistry? Request an appointment for a judgement-free, open-minded consultation to learn what's possible for your smile!